[jbox vgradient="#FFFFFF|#ffffff" shadow="7″ jbox_css="border:2px solid #000000;" title="The Ultimate Collection of Money-Getting Plugins…"]
Web Marketer's DreamKit (WMD)
Presenting the Ultimate Collection of Plugins, all of them focused on just one thing: Helping YOU – the web marketer!
These Wicked Cool Plugins will help you…
Create a Fully Automated, Membership Site and sell access to your content,
Generate Viral Social Media Traffic to your web site,
Play Amazon S3 Videos securely on your web site,
Promote Affiliate Offers more aggressively,
Generate Leads by promoting your sign-up forms,
Do Local Marketing to your local audience via Text Messaging, and
Manage Payment Integration and Notifications more efficiently
Deliver Personalized Support using fully integrated ticketing system
Over the last few years, we have developed a suite of plugins, all of them created – for the Net'repreneur in you – with one main goal in mind…
To help you Sell more, Do more – and make your Customers, Members and Affiliates happy.
The automatic end-result of all of that, is that your customers are thrilled to buy from you, so you make more money, share the wealth with your happy affiliates, who send you more buyers… and thus rolls the snowball.
So we decided to bring all of our various software products together, and create the incredible Toolkit Dreamkit – a package so powerful that we nicknamed it WMD.
And now here's our offer on our "Dreamkit"…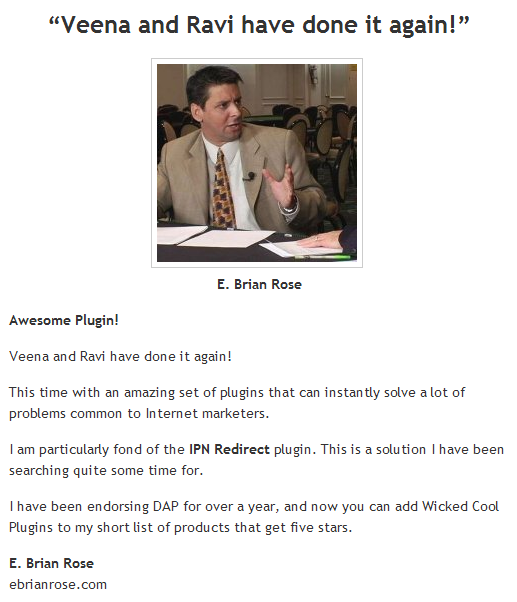 What's In "Web Marketer's Dreamkit" (WMD)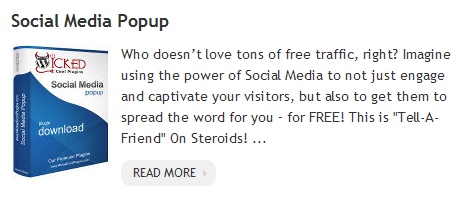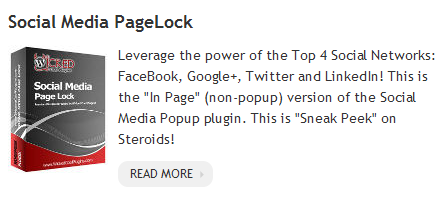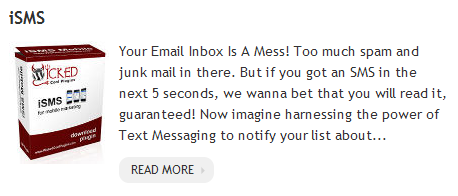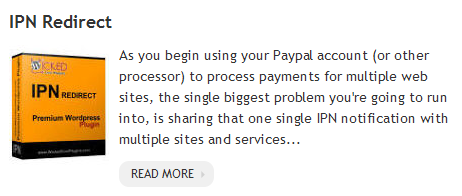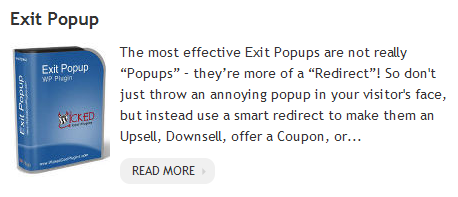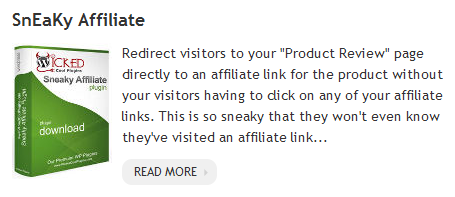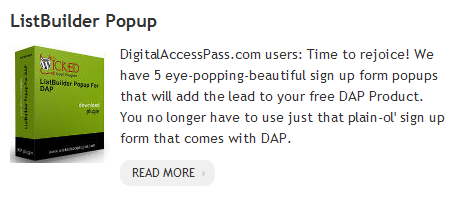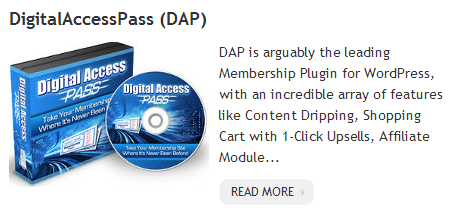 [/jbox]
[jbox color="blue" vgradient="#ffffff|#CDDBF4″ shadow="7″ jbox_css="border:1px solid #9d9d9d;"]
Bonus #1: DAPTicket (a $97 value)


DAPTicket (DT) is software that you install on your own DAP-powered membership site, that enables your members to open tickets to get help with questions about Billing, Product Support, Pre-Sales, Technical Support, etc. And you get a fully functional, powerful ticketing system to manage the tickets, assign it to others on your team, and respond to the support tickets from one centralized location.
A "Members-Only Ticketing System", so you can keep non-members and expired members out.
Fully integrated with DAP
Supports Single Sign-on with DAP. If they log in to DAP on your site, they are also automatically recognized by the ticketing system, and can open tickets without having to enter their name or email address again.
You can set up "Rules" that decide which DAP products are eligible for support (and hence, which ones are not) – available since DAP v4.3
You can force members to log in to DAP on your site first, before they can open a support ticket. This eliminates the problem of members using a completely different email id (than used in their membership account) for the ticketing system, then you not being able to recognize who they are, and then having to ask them what their member email id is after they've opened the ticket. As you can imagine, we too face this problem with our current support system at DigitalAccessPass.com, which was a big part of our motivation to create this new ticketing system.
If a member's access to a product has expired, or if they've gotten a refund, they will not be able to open a support ticket
You can also configure a "Renewal Link" in the rules, so if a member's access has expired, they will automatically be taken to the renewal page where you can sell them on the benefits of renewing.
A fully automated, "Do It Yourself" support system for your members: They can open new tickets, update existing tickets, upload files along with the tickets, and view the status of all of their current and past support tickets via an easy-to-use support dashboard.
As the site admin, you will get notified on all new tickets, updates to existing tickets, alerts about overdue tickets, etc.
You can also create any number of "Departments" – like Billing, Product Support, Technical Support, Pre-Sales, etc
[/jbox]
[jbox vgradient="#ffffff|#d8d8d8″ shadow="7″ jbox_css="border:1px solid #9d9d9d;"]
Bonus #2: Self-Service Store (a $97 value)
Self-Service Store (SSS) is a cool new plugin, that allows you to give "Credits" to your buyers (of a "Master" product), which they can then "Redeem" towards various "Child" Products. It's basically "Content On Demand".
So instead of you dripping content on them in a pre-determined fashion, they choose the modules they want, and the order in which they want them. You just give them the credits, put the power of choice at their fingertips, and get out of the way.
[/jbox]
[jbox vgradient="#FFFFFF|#FFECCC" shadow="7″ jbox_css="border:1px solid #9d9d9d;"]
Bonus #3: Paypal Upsell-Tree Plugin (a $67 value)
This plugin lets you offer Upsells when selling through Paypal Standard.
DAP is among the few membership systems that makes this powerful functionality of offering instant Upsells readily available even to those who are selling through a regular Paypal Standard account (Business or Premier).
You can now do Upsells like the pro's and big-name marketers, even if you don't have a merchant account or payment gateway. Just a simple Paypal standard account is enough to be able to offer Upsells to your buyers
[/jbox]
[jbox vgradient="#ffffff|#d8d8d8″ shadow="7″ jbox_css="border:1px solid #9d9d9d;"]
Bonus #4: S3MediaVault Unlimited-site license (a $97 value)
S3MediaVault (S3MV) is a WordPress Video Plugin & Player For Amazon S3 that also works with the amazing JW Player.
S3MV is an essential plugin for anyone using Amazon S3 with WordPress, and plugs a major gap in S3 security.
Dead-simple to use, extremely secure, makes it impossible for any un-authorized user to access the S3 content directly, and protects both embedded Videos AND downloadable files.
S3MV comes with a built-in Video player for playing your Amazon S3 videos. As well as a built-in file download protector that allows you to securely provide downloadable links to all of your other media as well – like PDF reports, MP3 audio files, MS Office Docs and Spreadsheets, Zip files, and just about any file with any kind of extension.
[/jbox]
[jbox vgradient="#FFFFFF|#ffffff" shadow="7″ jbox_css="border:4px solid #000000;" title="Everything You Need – In One Wicked Cool Package"]
How much would you rather pay?
List price of $982? Or… Discounted price of $397?
If you add up the cost of all the individual plugins, the total is actually a whopping $982.
But as part of our special "WMD Launch" offer, you can buy the entire set of plugins listed above, along with all of the bonuses, for just $397. The pricing comparison chart below explains everything you get as part of the Web Marketer's Dreamkit (WMD).
We also have a special offer for just our WickedCoolPlugins collection, for just $147 (compared to list price of $197 on the main web site)
Both packages come with an Unlimited-site license. You can use the plugins on as many of your own web sites as you wish to. And it's a one-time charge. No recurring or monthly fees.
Plus You Get Our World-Class Support
Our support team at DigitalAccessPass.com and WickedCoolPlugins.com is renowned for our exceptional technical support. And it is the same team behind both of those plugins, that is bringing to you the WMD too.
Ask Google, or Bing, or even Yahoo! And you'll see our customers raving about our passionate, literally-over-the-top customer service and tech support. And we back it all up with a solid "No Questions Asked", Unconditional, 30-day Money-back Guarantee.
LifeTime License
All of the plugins come with a LifeTime License. Which means, your license never expires – ever. And you may continue to use the plugins forever, without paying us a single penny ever again.
There are no monthly fees, no forced continuity, and no forced renewals. You get Unlimited Tech Support PLUS access to Software Upgrades for *One Entire Year* – for FREE!
[/jbox]
WCP Unlimited

Save $50

$

147

$197

$50

$147
Web Marketer`s Dreamkit

Save $585

$

397

$982

$585

$397
IMPORTANT

:

Unlimited-Site License is NOT for use on client sites

, JV sites, partner sites, friend/family/church/organization web sites. It is only for use on your own web sites.
[jbox color="gray" title="Great Plugins, Great Value, Great Support!"]
7 Wicked Cool Plugins
PLUS
DAPTicket
PLUS
DigitalAccessPass Unlimited-site license
PLUS
Self-Service Store
PLUS
Paypal Upsell-Tree Plugin
PLUS
S3MediaVault
PLUS
World-class Tech Support
PLUS
No Recurring Fees – A One-Time Purchase
… Plugins that are very unique and powerful… and when used in tandem, the traffic-snowball effect you'll experience is something you've probably never seen before.
You probably won't see another plugin toolkit so jam-packed with value.
And don't forget: This is from the same folks behind DigitalAccessPass.com, known for our incredibly passionate tech support, customer service and quality of product.
Great plugins. Great support. Great value.
And you have a full 30 days to try everything out.
You have nothing to lose. Except a complete steal of an offer.
So what are you waiting for? Click here to get started.
[/jbox]
Web Marketer's DreamKit (WMD)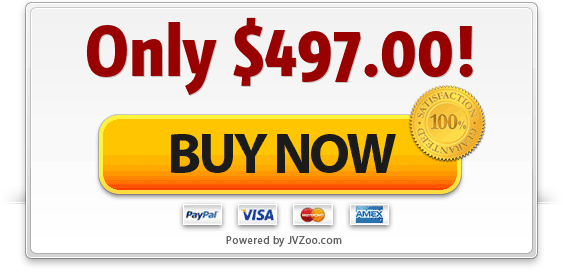 —-OR—-
WickedCoolPlugins.com Unlimited-site license