FACT: 29% of mobile phone users are open to getting coupons by SMS!
iSMS User Testimonial
"…simplistic but powerful…"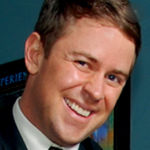 All of Veena's and Ravi's products are top notch!
iSMS is simplistic but powerful.
While researching SMS solutions for my business ALL of the solutions available were considerably more expensive. With iSMS's ability to integrate with Twilio, you can send SMS's for $0.01 per message rather than $0.05 per message with CallLoop. That can be a huge savings depending on your usage.
Jonathan Hyslop
Your Email Inbox … Is A Mess!
Just like ours is too … a complete mess!
There's emails from all kinds of people – marketers trying to sell you the "next big thing", junk newsletters which we haven't had time to unsubscribe from, spam from Nigeria that even gets past the best of filters, innocent spam from friends sending us jokes or pictures of their cats. You never read 90% of those emails.
But if you got an SMS in the next 5 seconds, we are willing to bet that you'll at least glance at your phone to see what it is.
And that's the power of SMS.
SMS fills an important void that email can't: It does a better job of urgency (and light conversation).
And of course, like any powerful communication tool, it is a double-edged sword.
If you take use it right, and don't abuse the power, then you can capture the attention of your list in ways that email never could, and never will.
Did You Know...
that by 2014, mobile internet usage will take over desktop internet usage?
And that's why, we're introducing today, a very cool plugin called iSMS.
iSMS allows you to send out an SMS (or Text Message) to any phone number (in the US) you have access to – and of course, permission to do so.
You can send out an instant SMS broadcast to your entire list of buyers, informing them of a new product launch.
Or you can send out an SMS broadcast to all of your subscribers who have given you their SMS numbers, informing them of a new blog post, or you can even just send out an instant coupon code to everyone who voluntarily gives you their SMS number on your site, use it to inform them about a special sale, or even remind them about an upcoming webinar.
You can even import an external SMS (phone #) list from your existing membership system, and send out an SMS to all of your members.
The possibilities are endless, and this launch, is just the beginning, with a lot more powerful SMS features to come soon!
Integration With Twilio
iSMS currently integrates with a very cool 3rd party SMS service called Twilio.com. You do need to sign up separately with them, and they charge you something ridiculously cheap, like 1 cent per outgoing sms. Do check out twilio.com for current pricing.
What we've found is that Twilio rocks, and has a very robust API upon which we're planning on building a lot more cool features in the upcoming months!
Did You Know...

... that out of the world's 4 Billion phones, more than 3 billion phones are SMS enabled?
IMPORTANT

:

Unlimited-Site License is NOT for use on client sites

, JV sites, partner sites, friend/family/church/organization web sites. It is only for use on your own web sites.