[jbox vgradient="#FFFFFF|#ffffff" shadow="7″ jbox_css="border:2px solid #000000;" title="The Ultimate Collection of Money-Getting Plugins…"]
Membership-Site-In-A-Box "Launch Concierge"
(For DigitalAccessPass Setup Only)
Tired Of Doing All The "Figuring Out" On Your Own? Looking For Some Help?
Setting up a membership site is not as easy as some people would have you believe.
There are so many components that go into creating a fully automated membership site, and sometimes it can all get a bit overwhelming.
There are so many questions to be answered, and so many decisions to make.
How to structure your web site? Should you have one blog that comprises of both public content and member content? Or two blogs – one for the public and one for members? Which will give it most SEO juice?
What if you had more than one product line?
What if you had products in more than one niche?
Do you need affiliates? What commissions should you pay? How often should you pay them? What are the best practices?
Should you allow your members to able to download content even after they've cancelled? What do others do? What's the industry standard?
How long should your refund period be? How does your refund policy affect affiliates and their commission payments?
How to structure your various web sites so that your affiliates can promote all products?
Should you do 1-Click upsells? What do you need for that? How to set up the upsell pages? What are the best-practices when doing 1-Click Upsells? What are the pros and cons?
Should you store and serve all downloadable files from your web host? Or is it better to use Amazon S3?
There will be times when you have many of these little questions, that look inconsequential, but could make such a big difference to your bottom-line.
And those are the times you'll find yourself thinking, "I wish there was someone I could just ask about this, someone who's been there and done that, and can give me a quick summary of what I should and shouldn't do for my specific situation, and get a quick, solid answer that I can then go forward and implement quickly…"
And that's where our we come in 🙂
We call it the "Membership Site In A Box (MSIAB)" service.
With this, you get your own "Launch Concierge" – someone who will work with you one-on-one, on the phone, skype or GotoMeeting (we'll host the meeting), answer all your strategy questions, walk you through actual implementation start to finish, and get your site up and running, ready for launch.
All you have to do is "Just Add Content".
The Membership-Site-In-A-Box STARTER license comes with a 3-Hour Concierge Call, where we will help you set up a fully functional membership site – wordpress included, membership software included, coaching included.
What You Need To Know Before You Get Started
Here are some basic requirements before you consider these licenses…
This is not for total newbies.
You must have some familiarity with WordPress.
You must have some familiarity with the basics of how things work online. Like, for example: What is a blog, what it means to accept payments online, what is a squeeze page, what is an autoresponder, what is Paypal or ClickBank, etc.This is not a course on Internet Marketing. So we will not be teaching you all of these concepts. In other words, if you have never done anything online before, then starting a membership site as your very first venture online will only increase your learning curve. You must be willing to put in the time to learn all of the concepts first before you start a membership site.
We will not be designing the "Look & Feel" of your web sites. We're not "web designers". We will not be designing your web site header, or graphics, or other marketing materials. We will not be writing your sales copy for you. We will not be writing your autoresponder emails for you. So you need to be prepared to put in the work from your side to create all such content for your sales pages, squeeze pages, autoresponder emails, etc.
[/jbox]
Membership-Site-In-A-Box "Launch Concierge"
For Setup Of DigitalAccessPass (DAP) Only

(We will not be setting up any of the other plugins you just purchased)

****** 3 Hours For The Price Of 2 ******
Regular Price: $300
What You Pay: $200
Save $100 With This Special One-Time Offer!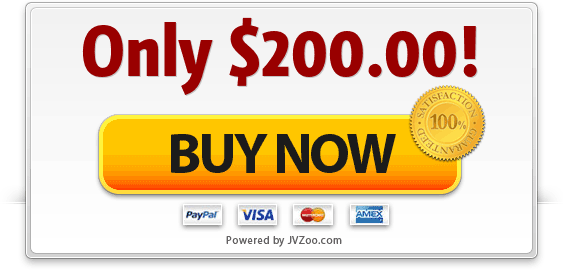 Even if you buy it directly from DigitalAccessPass.com,
you will pay the full, regular list price of
$300 for a 3-Hour "Concierge" Call.
This offer is the only place where you can get
a WHOPPING $100 off on our time.
And we're not talking about just any downloadable
video or info product. This is a legit 1 Hour
of our time that you're getting for FREE!